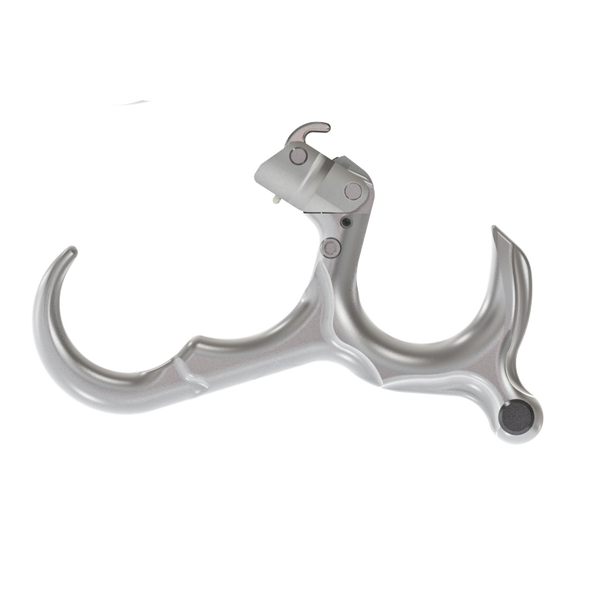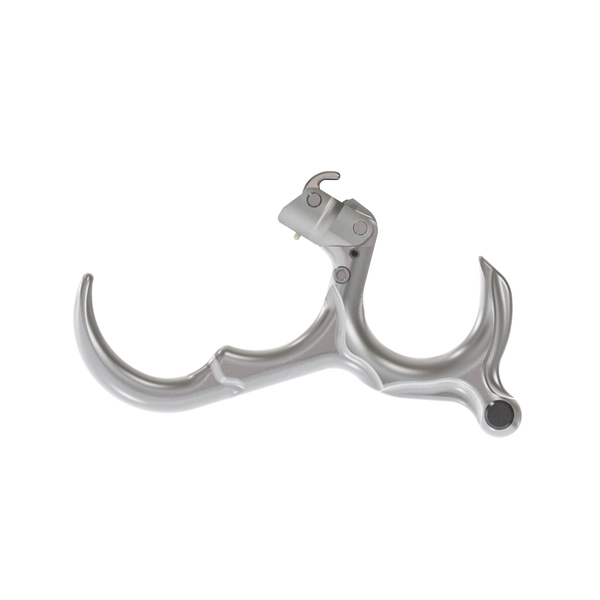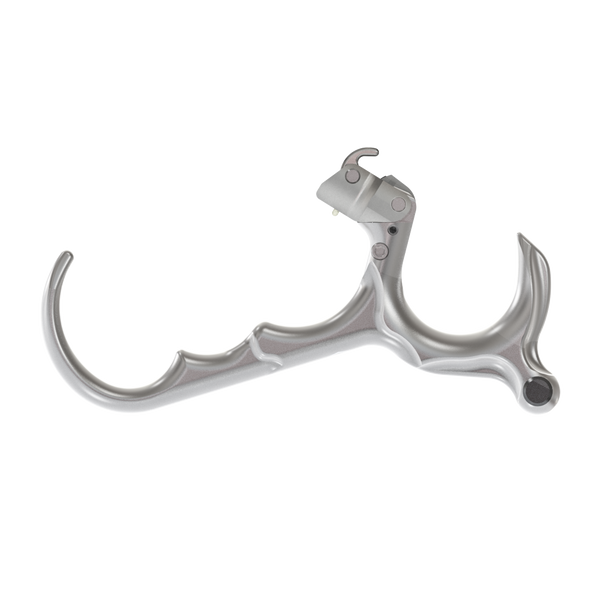 Deliberately Designed To Deliver Comfortable Confidence With Micro Adjustable Travel & Click Distance For Custom Built Performance.
The Ascent back tension release delivers custom comfort and confidence at full draw. Archer's shot timing sequence can be finely tuned to create a desired feel by micro adjusting the click distance and travel length. The ergonomic, stainless-steel handle features a narrow thumb peg for added comfort. Proudly made in America, the Ascent's patent pending dual sear locking design allows you to Release With Confidence™.
Features
Ergonomic, Heavyweight Stainless-Steel Handle
Available In Four Finger Large, Three Finger Large & Three Finger Medium
Thumb Peg For Drawing Assistance
Micro Adjustable Travel
Micro Adjustable Click Distance
Patent Pending Dual Sear Locking Design
Stainless Steel Bracket
Looking for written instructions on how to adjust your Ascent? Click here for a downloadable copy. 
Best Hinge on The market!
I've bought two ascent's, one primary and one secondary. I think this is the best release for me as far as comfort and consistency goes.
Best hinge on the market
Fits perfect in the hand and very user friendly. Will be adding another one to my collection
Best hinge ever
This hinge is perfect for anyone trying to begin with hinges all the way to experienced with hinges. The customer support is also unmatched with Scott as I asked for backup bolts for an upcoming elk hunt and they sent them over completely free of charge. Overall awesome product and awesome people.
The best by far
I have over 50 years in archery as a shooter of Darton bows! I have purchased every top of the line hinge that manufacturers have designed and my most recent purchase was a Scott select aluminum hinge and a Scott ascent stainless steel hinge release. I have got to admit they are both different yet both are outstanding shot to shot and I've put a thousand shots combined between both releases. Although I prefer a heavier release just because im a man and I like a little more beef in my hand but the aluminum select fits great in the medium size in my callused hands! The sweet micro adjustments on both releases is fantastic for the exact and precise settings your heart desires! I have them all HBC Trueball,the hinge,carter, nock on,cobra and the list goes on and on! I have every Scott hinge ever made but these latest ones I currently use are my favorites by far though all the other brands are great releases too there's something about the hand fit and adjustment that keeps me in the x with the Scott select and the Scott ascent that I currently am target shooting and hunting with there awesome!!!
Great
This release unlike most release fits my hand well and the adjustments on this are user friendly and would like to purchase more release alike to this one.