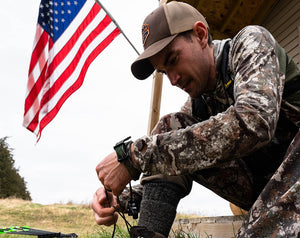 HOME GROWN AMERICAN MADE
Scott Archery has always meant quality & dependability that is American made. An American product is important to Scott Archery.  We want our customers from the East meadows, the agricultural lands of the Midwest to the Mountain views of the western ranges, to experience a product made here in America that exemplifies our ingenuity.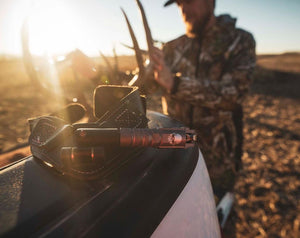 TIME TESTED
For over 40 years the name Scott Archery has been identified with innovation in bow releases. Scott Archery has been a pioneer in identifying the little things that matter to the bowhunter. Their technological advances in the study of the archery is exemplified in each release manufactured. Scott Archery has mastered the release to target consistency and they are the reason why people trust Scott Archery every year. There is no target too small.
CONFIDENCE WITH ZERO COMPROMISE.
Scott Archery designs each release with proper fit, feel & function in mind.
FIT
Scott wrist releases have been designed to enhance your shooting through comfort and consistent fits. To avoid release to impact inconsistencies, you rely on anchor points and a draw that feels exactly the same each and every time. Scott Archery uses the best materials and consistent fit finishes to help you feel connected to the string from anchor to release point straight out of the box. 
FEEL
Easily adjustable, Scott Archery manufactures releases to fine tune and create an archer's desired feel through adjustable travel and tension on select models. The wrist strap's ergonomic design ensures consistent hand and finger placement, and the knurled or shotgun trigger further enhances the customizable feel of a Scott Release.
FUNCTION
As the most trusted name in releases, Scott Archery has been identifying the little things that make a big difference to the bowhunter and archer for over 40 years. Proudly Made in America, Scott Archery brings together high-quality materials, target inspired design and tight tolerances to deliver dependable performance that allows the shooter to Release With Confidence.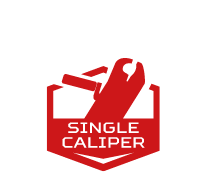 SINGLE CALIPER
Exclusively from Scott, the single caliper head is a robust and reliable release. With few moving parts, the rugged design of the single caliper performs in the worst weather while the compact head delivers crisp activation shot after shot. For those that prefer, Scott single caliper releases provide generally lighter trigger settings.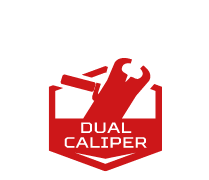 DUAL CALIPER
The dual caliper design delivers symmetrical distribution of friction. This means that the loop is released cleaner and with less torque. The dual caliper design features a larger head, giving more to wrap your fingers around. A wide range of trigger adjustments offer increased options to customize the release for the individual archer.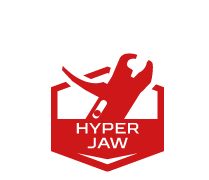 HYPERJAW™
Patented HyperJaw™ technology from Scott features independent operating jaws. This asymmetrical jaw design delivers unmatched opening response. The result is a clean release that eliminates torque. Every time.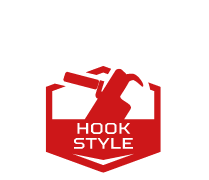 HOOK STYLE
Scott Archery's string loop releases are auto cocking and ultra compact — and produce very minimal string wear.
Thumb button releases allow shooter's to expand their shooting style and activate their back muscles. Featuring a crisp trigger feel, Whether target shooting, 3D or bowhunting, Scott's thumb button releases are great for any shooting styles and lead to greater anchoring consistencies.
For over a decade, Scott Archery™ has enlisted the expertise of accomplished tournament archers in the design and feel of every hand-held release. The result is a line of back tension releases that help you perform under pressure. We found the optimized pivot point which means you'll shoot better. Our radius design means no flat spots to cause finger binding. And, each release puts your fingers in optimal performance positions – we call this "finger ergonomics." Ultimately, the proof is on the podium.