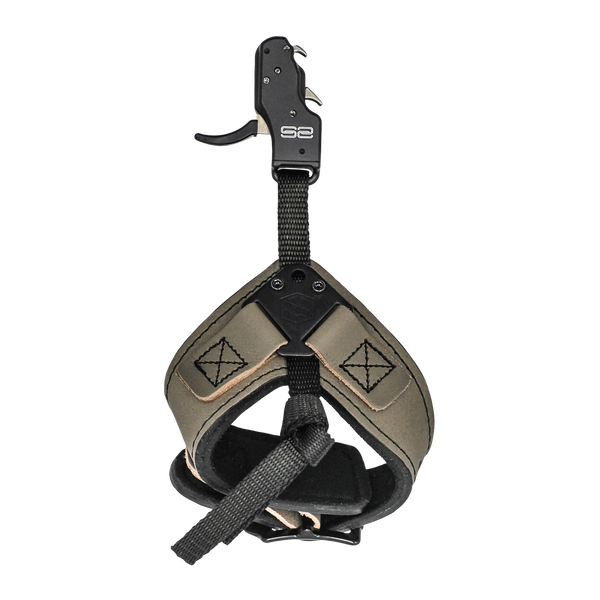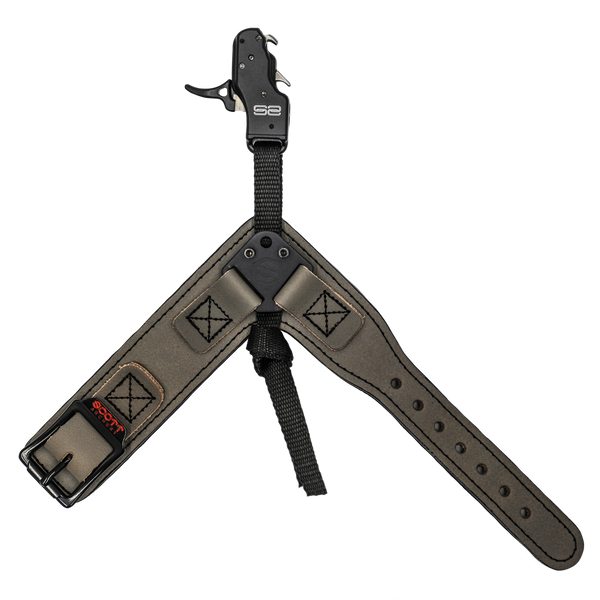 Please Note: The S2 has an approximate 4-6 week lead time.

Ultra-Accurate & Completely Customizable Double Sear Design with Target-Inspired Comfort.
The S2 features Scott Archery's Dual Sear Locking Technology which was developed to provide precision shooting and ultimate consistency. Create the perfect fit and feel tailored uniquely to you with the numerous customization options included on the S2. 
The innovative design ensures the feel of consistent trigger pressure by separating the loop tension from the trigger for an ultra-accurate release. The inline, open hook design further enhances accuracy with 100% string and loop clearance by eliminating torque. 
A favorite by many; the S2 features Scott's NCS (Nylon Connector Strap) which offers infinite and precise adjustment. The improved, premium grey leather strap was target inspired and created with thicker leather so that archers can experience enhanced comfort while having solid and consistent wrist securement. Easily customize the S2's triggers—both in one of two trigger positions and the style of the trigger with a forward trigger and swept back option included. Further, complete your customizable and controlled shot by micro-adjusting the travel and tension. With a full pound of micro-adjustable tension range, shooters can produce the exact desired shot for a completely customizable shot and ultimate control. 
Features:
• Micro Adjustable Travel
• Micro Adjustable Tension With A Full Pound Of Range
• Includes Interchangeable, Swept Forward Trigger
• Dual Sear Design Ensures Consistent Trigger Pressure
• Target-Inspired Premium Leather Strap
• Improved NCS (Nylon Connector Strap) For Infinite Length Adjustment
• Dual Trigger Positions
• Double Sear Locking Technology For Ultra-Accurate & Crisp Release
• Inline, Open Hook Design With True-Center Pulling To Eliminate Loop Torque
• 100% String & Loop Clearance
Awesome service
The orders was spot on with quick turn around
Scott S2
Truly an amazing release. I have tried many releases and this one is by far my favourite and the heavy duty buckle strap is very well made!
Thanks Scott for a great product!
Best Wrist Release I've Ever Used
I've been looking to go back to a wrist release for hunting for a while now and had no luck finding the right one. After watching the review from MFJJ at Podium Archer the dual sear setup in this intrigued me. Within the first ten shots I was absolutely blown away with the feel. Comfortable strap, great adjustability, crisp trigger. It has actually replaced my handhelds for weekly shooting!
The one thing I wish it had was an add on swept trigger!
Scott S2!!
This release is what I have been looking for!! The adjustability is what sets it apart, I have adjusted it to match my old release in terms of function but I like the stiffer trigger option. Only downside so far is I have adjusted the trigger to be as far forward as possible but would still like it to be further ahead.
S2 release
I absolutely love this release.