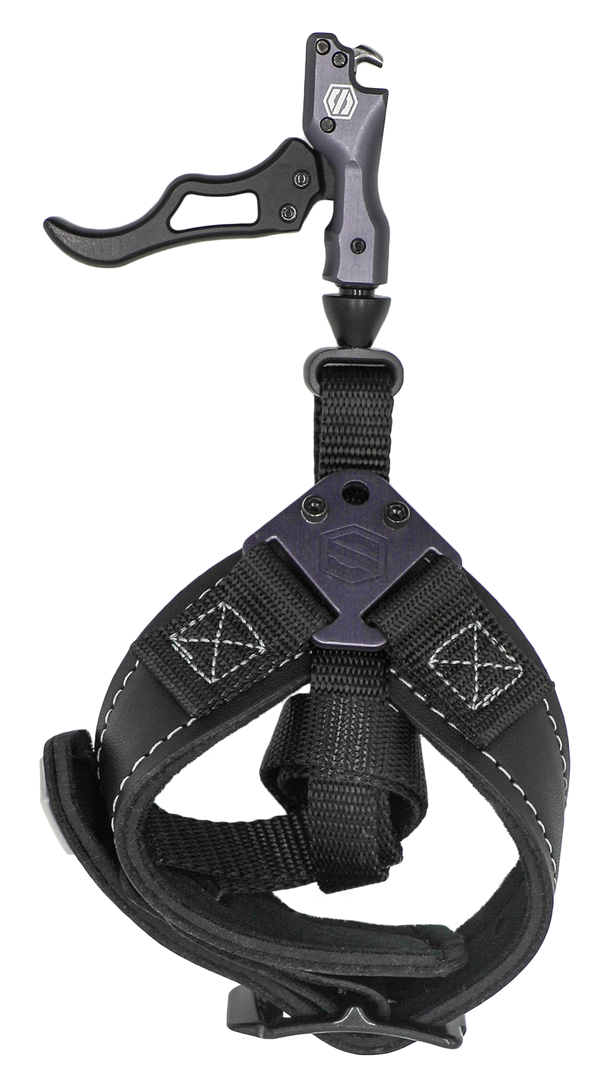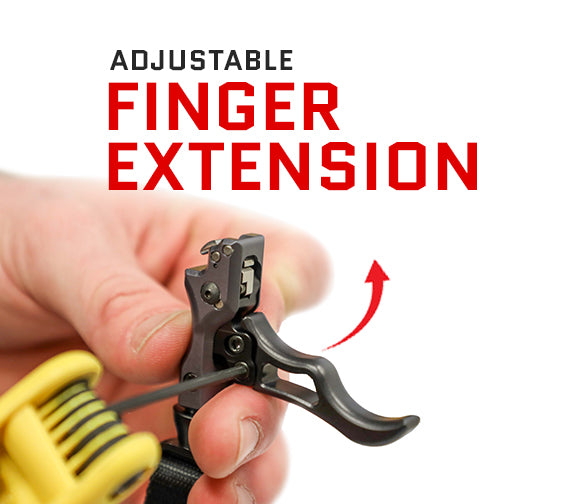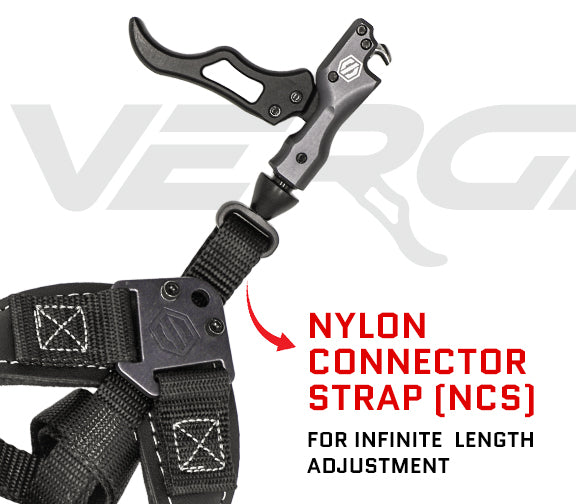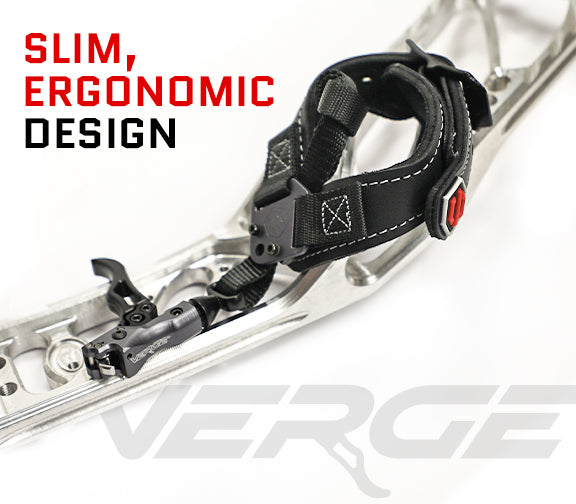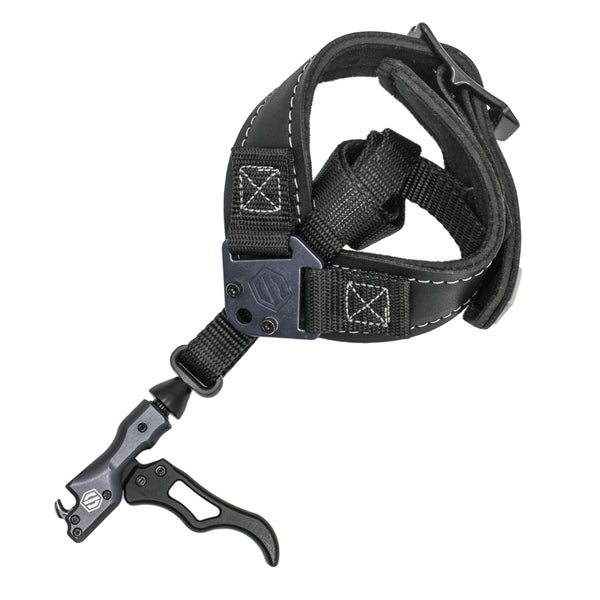 Wrist Strap Release

Back-tension style release in an index finger design offering ultimate adjustability and versatility.
With a slim, open hook design, the Verge is perfect for index finger shooters looking for a back-tension style release that features maximum comfort and ultimate versatility. Create a custom feel with the adjustable, two finger trigger design which allows archers the ability to execute a shot with numerous finger placement options. The Verge's single sear mechanics not only has adjustable travel settings but also offers the ability to add a pre-shot click option to create a custom-tailored shot. The auto return hook features a pivoting swivel connector to reduce torque while anchoring for maximum accuracy while the NCS Strap accommodates all hand sizes.
Verge
This is my second Verge, bought one to try and liked it so much I switched and needed a back up for my elk hunt next month.
Verge is legit
Love the Verge. Really helping me stay focused on aiming but keeps the feel of a trigger release. Been shooting great with it. So smooth. Highly recommend.
Still learning
I have shot with my Mongoose ever since I started shooting. My brain and fingers are still trying to catch up
Verge Release
This is a great release, with the sear its just like my my thumb trigger release which i dont like to hunt with so this is a great hunting release that doesnt change my shot placement from my thumb trigger.
Simple-Effective "Here I Go"
After hanging with Joel Turner for a day and a half...getting my ass kicked for being a chronic trigger slapper, I asked him whats the best or optimal release for patterning a quality shot process. This is it. The pre-ignition click gets you to move your mind from anchoring, aiming, over anticipating and yes, slapping the trigger to hopefully release the arrow at the right time. After the click, the shot process begins with "Here I Go" and you just pull thru until you get a surprise release...My groups went from total shit...to tight at 50 yards...and even some level of confidence at 120 yards. Thanks Scott...and Joel T!