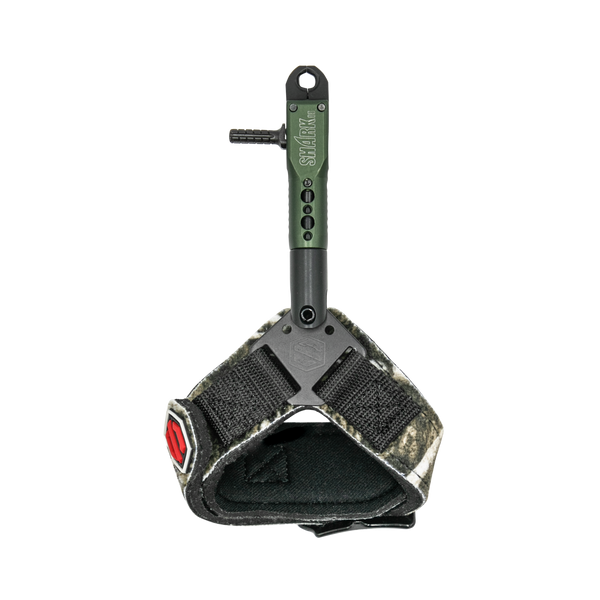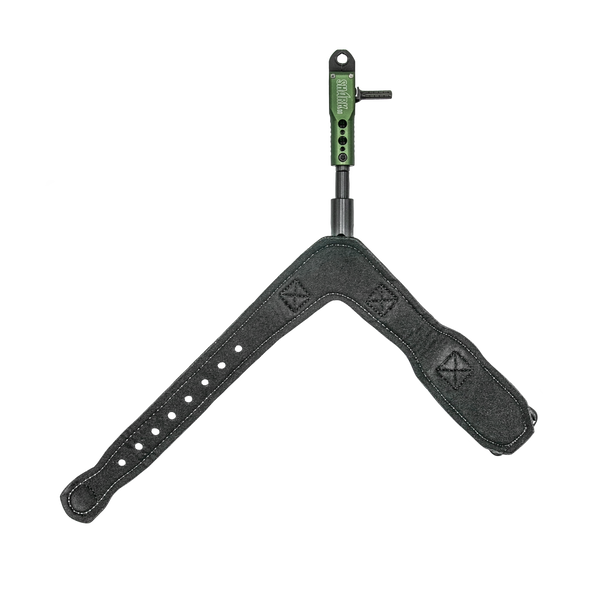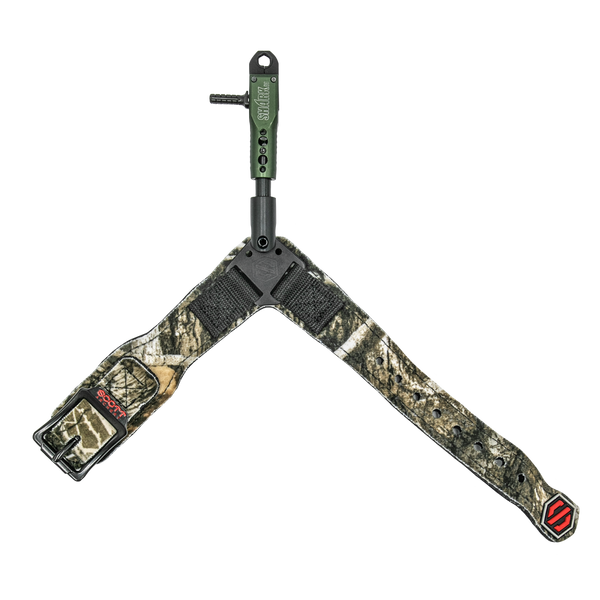 Time-Tested, Best-Selling Dual Caliper Design That's Reliable & Robust
The Shark is the all-time best-selling dual caliper release in the industry and a classic in the Scott Archery® lineup. Its comfortable and dependable design is trusted by bowhunters everywhere. The Shark II offers 5 different position adjustments to deliver you exactly the anchor point you're looking for while the forward position of the knurled trigger optimizes draw lengths for enhanced performance.
Features: 
Our #1 Best-Selling Dual Caliper Release
NEW Slimmed-Down Outdoor Green Colored Head Design
Solid Swivel Connector with Patented 5-hole Length Adjustment
Forward Positioned, Knurled Trigger Maximizes Draw Length
HyperJawTM Technology
Aluminum Dual Jaws
Ergonomic Body Design
Leather Strap with Neoprene for Extra Comfort


Shark 2
I have had the shark 2 release for a while now. Used it for the majority of the 22-23 season. I am making plans to travel to hunt out of state and went ahead and ordered another shark 2 to have a backup. I like the fact that you have so much adjustment to the length of pull and that the wrist strap is a buckle and not Velcro.
Bow release
100% best and fastest shipping
Reliability and quality
I love the shard 2 release the neoprene wrists strap is comfortable in all weather conditions and the adjustability on the length is a huge win for me iv shot mine for a year now with no issues
Shark ll
I have never had a dual caliper release and the Shark ll did not disappoint. It's very consistent and the machining of the head and the quality of the strap is excellent. I own many Scott releases and I am always pleased with the craftsmanship of their products. Thank you, and keep up the excellent work!!
Just Works!
Scott is well-known for quality releases, and the Shark II is no exception. This release has a crisp mechanism with a consistent action. I love the knurled, offset trigger because I struggle with finding the balance between dexterity and proper finger position. This design lets me set the trigger deeper in the hook of my finger, yet maintain enough feel to know that I'm on it. Set the barrel position, jaw opening tension, the right buckle hole for you, and get after it. From beginner to veteran, the Shark II just works!